http://wp.me/s2Anbt-3 I am the thorn in your crown But You love me anyway I am the sweat from Your brow But You love me anyway I am the nail in Your wrist But You love me anyway I am Judas' kiss But You love me anyway See now I am the man who yelled out from the crowd For Your… View Post shared via WordPress.com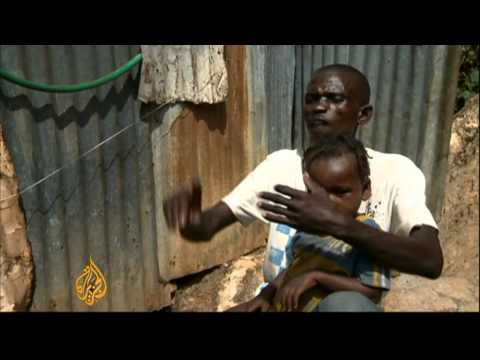 Marissa Alexander given 20 years for a warning... →
Listen
Watch
skymightfall: Anthony Lister for New Image Art An inside look into Anthony Lister latest show for New Image Art Gallery. Enlightening you on his creative background and how he developed from who he was way back when to the artist he is now. It's insightful, helping to understand how Lister operates along with the messages he aims to portray. - KingOneUP
Echoes of Trayvon Martin in the police killing of... →
"2) White privilege conditions white people not to see white rage. However, it..."
– Crunktastic, White Women's Rage: 5 Thoughts On Why Jan Brewer Should Keep Her Fingers to Herself, Crunk Feminist Collective 1/27/12 (via racialicious) FUCK YES! (via radseed)
Tribulations
This is a period of my life like no other, it appears that everything I've done or been involved with in the past 6 to 8 months has essentially crumbled in my fingers. It starts off with so much promise yet ends in flames as did the Hindenburg, I've begun to question rather theres a curse looming over my head or just a streak of bad luck brought on by poor misguided decisions. Holding...
Video: Curren$y ft. Trademark da Skydiver & Young...
flysolez:
Video: J. Cole – Cole Summer (Episode 1)
flysolez:
Gunbri
beautiful-afrique: The gunbri is a plucked string instrument from North Africa. It is constructed from a single, carved piece of wood with a goatskin stretched over. It may have been an ancestor of the banjo.
Beautiful Afrique: Happy Independence Day,... →
beautiful-afrique: Following a series of riots and unrest, the Belgians realised they could not maintain control of such a vast country. The Congo was granted its independence on June 30, 1960, adopting the name "Republic of the Congo" (République du Congo). Patrice Émery Lumumba was a Congolese independence…
This Is Africa: African Facts: Education facts... →
fyeahafrica:   African immigrants to the U.S. are more highly educated than any other native-born ethnic group including white Americans. Some 48.9 percent of all African immigrants hold a college diploma. This is more than double the rate of native-born white Americans, and nearly four times the rate of…